SONGWRITER'S CHOICE


Hear the Music
Buy the Album from CDBaby
A rowdy bag of swamp-rock anthems, bar-band blues, roadhouse boogies, and some topical rabble-rousers.

A Word About The Demonstrators
The demonstrators are a songwriter's-choice studio band featuring internationally-known roots music artists led by Marty Rifkin (Bruce Springsteen's go-to guy for pedal steel and dobro) with Teresa James, Bob Malone, Roy Zimmerman, James Intveld, and John "Juke" Logan.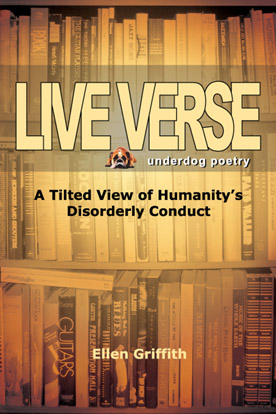 JUST RELEASED!
For the reader who is trying to make sense of mankind's twenty-first century mess and doesn't know wheather to laugh or cry, LIVE VERSE is here to help.
For Sale on